Home > Investment Guide > Investing Basics
What Types of Cryptocurrencies Can You Trade with Atecs Capital?
There's no doubt that Atecs Capital is currently one of the crypto-related brokers that's expanding at a fast pace and because of, a different kind of review should be necessary. We would like to focus on the main types of cryptocurrencies that are currently available for trading as well as how usual traders, like ourselves, can trade them effectively.
Since there's no way to cover all aspects that must be taken into account when trading a particular cryptocurrency, make sure to conduct a deeper analysis on the subject, by searching for other related material as well.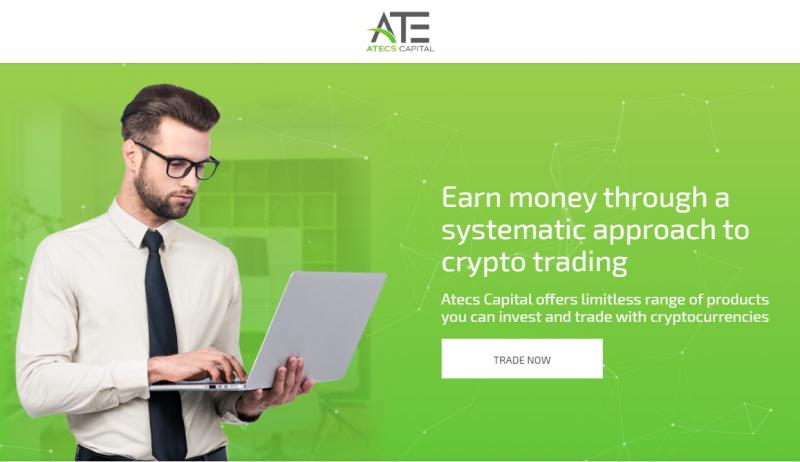 Payment cryptocurrencies
The Atecs Capital crypto currencies offer includes the popular so-called "payment cryptocurrencies" that are designed to function as an alternative to fiat money. Bitcoin, Litecoin, and Bitcoin Cash are just a few of the examples and are all available with this broker. Both fiat and cross-crypto pairs could be traded. Since we're talking about the most liquid cryptocurrencies, technical strategies tend to work well. Support/resistance levels, price indicators, chart formations, and others are currently used by cryptocurrency traders.
Blockchain economies
Ether, EOS, Neo, Tron, and Ethereum Classic are some of the blockchain economies cryptocurrencies currently available at Atecs Capital. Liquidity is smaller in this case, which could make technical strategies perform worse on smaller time frames. Most of the professional traders choose to have a long-term view on blockchain economies, given that their applications expand way beyond payments. That also means that, as a trader, you will need to constantly monitor the news, to see what tokens come with the best innovation and whether that will have a meaningful impact on the price.
Privacy tokens
ZCash and Monero are two of the most important privacy tokens and with Atecs Capital both are available in fiat or cross cryptocurrency pairs. This is a more sensitive type of cryptocurrencies, given that regulatory uncertainty is at its peak again.
Luckily, in this case, you'll be dealing with CFDs and not holding the underlying asset could be an advantage. Still, these cryptocurrencies are volatile and that means potential to generate returns. Both ZCash and Monero had been under pressure since the summer when the bullish momentum had started to fade.
Bear in mind that there's a lot of controversy surrounding these tokens and you will easily notice a lot of price sensitivity when news about regulation flood the market as they will be the most impacted in case we'll finally have laws that govern digital assets.
---
More to Read:
comments powered by

Disqus