Home > Investment Guide > Real Estate Investing
Getting Your Home Ready to Sell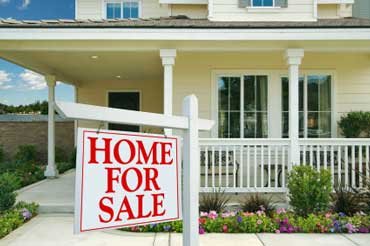 It is no easy task to get your house ready to sell. From the outside to the inside, it's got to be ready to show, sparkling, clutter free and smelling like freshly baked cookies. The price also must be right, or you'll waste everyone's time, including your own. Yes, it takes work, whether you sell it yourself, have a home buying service take it off your hands or use a realtor. But the more work you put in it, the more money you'll get out of it.
How to Sell Your House
You've got a few options when it comes to selling your home. If you are in a big hurry, you may want to consider a house buyers service. This is a service that knows your area and will pay a fair price for your home. They in turn, sell it. You can often get a fair value, though sometimes you'll have to take a little less depending on work that may need to be done or other factors. This is a viable option for getting rid of your house fast.
Another option is selling it yourself. This will take more time, but you may end up with the most money this way. You'll need to know the market, be able to show it and know the ins and outs of sealing the deal.
One more way to sell your home is with a realtor. A realtor will do the work for you and help you list, show and negotiate the deal. The difference in a realtor and a house buying service is that the buying service buys the house and you are free of it. With a realtor, you still have to wait for a buyer. You can choose the best option based on your time frame and financial needs.
The House Itself
Lots of little tips help in the quick sale of your house, and some not so little tips Take a look...
Price it Right
Price it right the first time around. See what other comparable homes are going for in your area. When people see "reduced" on the sign, or just see it in the listing, it's a deterrent. They may ask why didn't it sell in the first place, what's wrong with it? Also, you don't really need to build in haggle room in the price.
Declutter
Take your stuff away. From picture frames of family events to out of season clothes in your closet, get rid of it. You want to create the feeling of space. Crammed closets and overflowing cabinets won't bode well, neither will Uncle Bob smiling down from he mantle. Whether you give it away, sell it or store it - just remove it.
Enhance curb appeal
Increasing the appeal of the first impression can go a long way and not take a lot of time or money. Curb appeal is the first impression, and can make or break a sale. It's easy enough - plant some colorful flowers, pressure wash the sidewalk, mow the grass, clear the cobwebs. Even a new welcome mat is a nice touch.
Hide the pets
You may not be able to completely mask the fact that you have pets, but no one wants a dog jumping on them when they view a house or to be bombarded with the smell of a litter box. Take the dog with you when you leave before a potential buyer comes, and maybe a friend can have your cat visit while you are selling. Make sure you get as much pet hair up as possible, as in professional carpet cleaners.
Clean Clean Clean
Maybe nothing sells better than a sparkling clean house. Even new upgrades won't show well if the house is dirty. So clean it. And clean some more. Get all those nooks and crannies that you may not normally get to. And it will smell nice.
Selling a house is work, hard work. There are great options, though, to help you, including realtors and home buying services. You can do as much or as little as you want depending on how you choose to sell it, and hopefully you'll be in your new place soon enough!
Image Source: https://c2.staticflickr.com/6/5521/11415768915_83a98098aa.jpg
---
More to Read:
comments powered by

Disqus